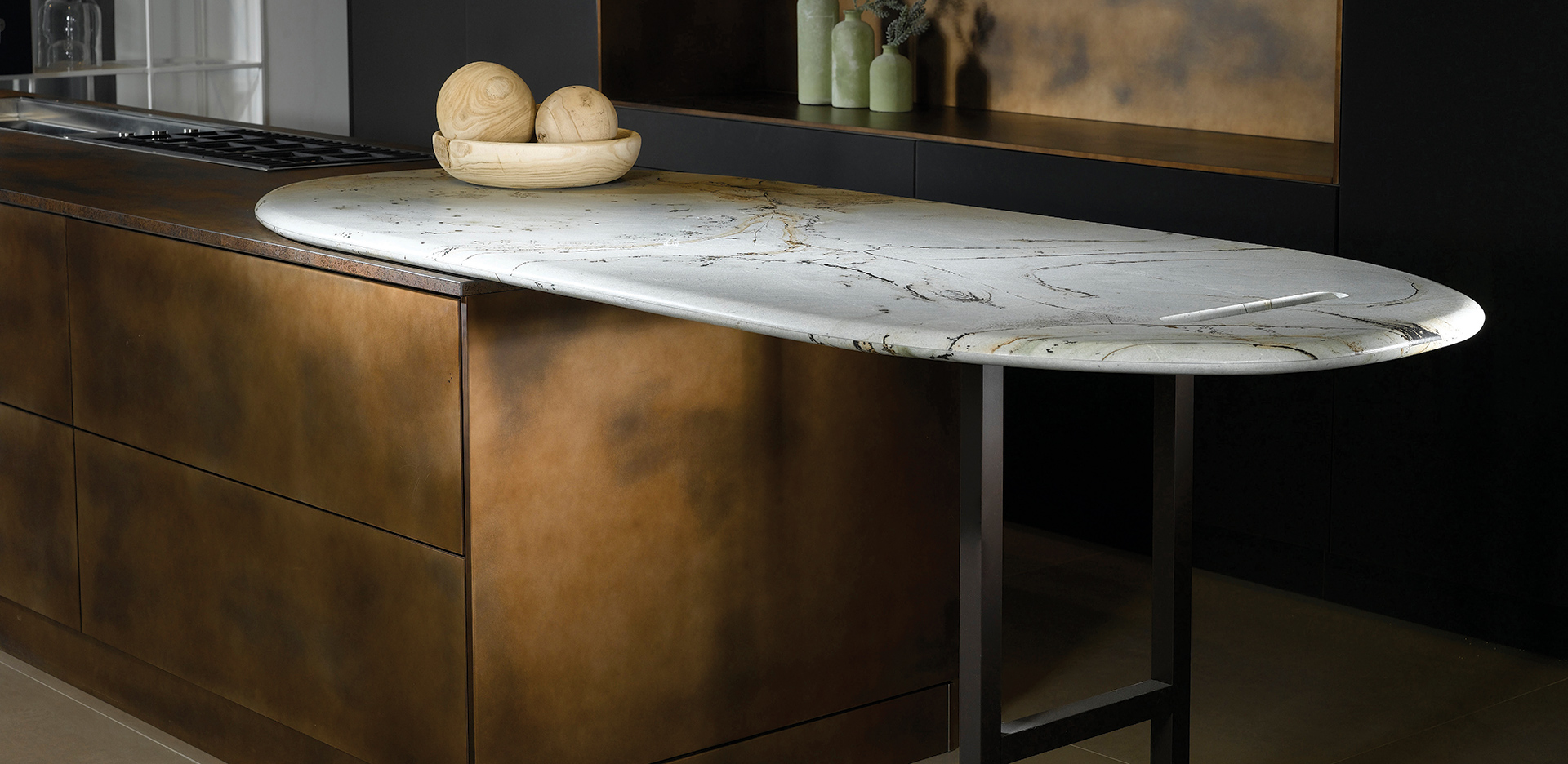 In the Emek Hefer Industrial Zone, you will find our showroom which has the largest selection of stunning natural stone in Israel.  This is the only showroom of its type that has been designed to meet exceddingly high standards.
We invite you to wander through over 4000 stone slabs from around the world. Experience the rich presentation and endless design possibilities that our exhibit offers you. Our extensive showroom will introduce you to Fervital's unique abilities, as you enjoy the varied exhibits showcasing many different spaces and possibilities open to you.
A tour though our huge collection of stone as well as our various presentation rooms, lets you see the diverse stone up close, and shows you how the stone will appear in the final product. As you walk through our displays, your mind will be opened up to new ideas that will expand the boundaries of your design.
Fervital's plant, which is next to the showroom, is an integral part of your visit and no less fascinating.
More fascinating design ideas ahead – Enjoy!
sunday-thursday
08:30-17:30
מפעל ותצוגת אבן
פרביטל - סניף עמק חפר, בית הראשונים, ישראל